Authentic South Indian Food
Kollywood Food has been one of the leading provider of authentic SOUTH INDIAN FOOD in Göteborg. All our masalas are handmade.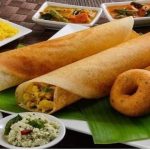 Exotic food varieties
Our dishes includes varieties of authntic south Indian dishes like Dosa, Idly, Parota, Vada, Bajji, Veg and NON-veg thali, Biryani, Chettinad chicken, Mutton and Fish fry.
Catering
We specelize in providing catering of our dishes for you parties, birthday events - from big to small events. We always have a meny option to choose for your need and budget.
Opening Timings
Monday to Friday - 11:00 to 22:00
Saturday - 12:00 to 22:00
Sunday - Closed
Address:
Brämaregatan 16 , 417 04 Göteborg

Phone : 073-661 94 36 , 031 221 697